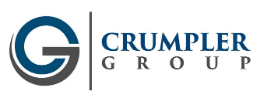 The Crumpler Group is a full service real estate company that also specializes in real estate investments. The Crumpler Group is a Kingdom minded company, and is Christian owned and operated.
We have experience in residential, commercial, rural, home building, oil & gas, easements & right of ways, investment properties, and transportation-fee acquisition. If you have any real estate need, we would be honored to serve you.
Our Broker, David Crumpler, has been in the real estate industry since 2002 and has done several hundred transactions over the years.

Our team has over 40 years of real estate, real estate investing, and home building experience. We love what we do and we love to serve. If you would like to find out more about our background in real estate or if we can help in any way, please contact us now at (817) 845-9905.
Our team of Agents include:
Broker - David Crumpler: 817-845-9905
Agent - Cliff Crumpler: 817-480-2101
Agent - Terry Beck-: 817-229-5054
Thanks,
Crumpler Group